Nîmes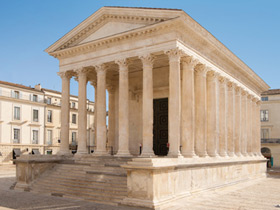 îmes has retained traces of its past thousand is from the first century BC the Emperor Augustus and his successors cover Nîmes sumptuous monuments.
The great cultural heritage of Nîmes, whether historical, artistic or bullfighting has resulted in the creation of several exceptional museums.
The amphitheater (or arenas) Nimes is the best preserved of the Roman world, the Square House (pictured), the beautiful gardens of Fontaine … make a city to discover absolutely.